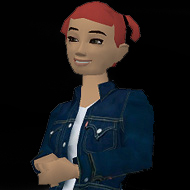 Click on the links above to see...
Need a job?

Need A Job?
Remember! All applications are suject to approval, and will be reviewed by the staffing consule. Please note that everyone who posts a application will be contacted within 24 to 48 hours, and will be sceduled for an interview. For any other questions, or comments please instant message: Baby_Mama. Thank You for applying with Latin Prince Fashions. Have a wonderful day! :)
Baby_Mama
Staffing President

Also, available through "There" auctions!
Contact us in the There community under screen name: LatinPrince131 or Baby_Mama or e-mail us at: princeofpower@si.rr.com